HYCU Software
HYCU is a global leader in multi-cloud backup as a service. HYCU solutions are purpose-built for each of the cloud platforms a customer chooses and is designed to be simple, delivering a native experience with full application awareness.
HYCU stands for Hybrid Cloud Up Time.
We firmly believe that data protection should be a true native service of a cloud platform, as easy to use as iPhone Backup, focused on business applications and deliver an elastic service that scales with the customer as they need when they need. Our award-winning backup as a service (BaaS) solutions protect customers' data equally well wherever it resides while offering a level of simplicity that allows anyone to turn on enterprise-ready data protection without extensive training or professional services.
Hyper-converged is all about keeping it simple. Your monitoring and data protection should be too. HYCU empowers system admins to take back the data centre without breaking a sweat. Our application-focused solutions give you full stack visibility, to see beyond VM's into business-critical applications. We break through barriers so IT can quickly eliminate problems, fully and reliably recover applications and data, and deploy our products before their coffee goes cold. There's no waiting, no learning and no hassle. With 27 years of expertise and insights from millions of users, we make it easy to thrive in a hyper-simple hyper-converged world.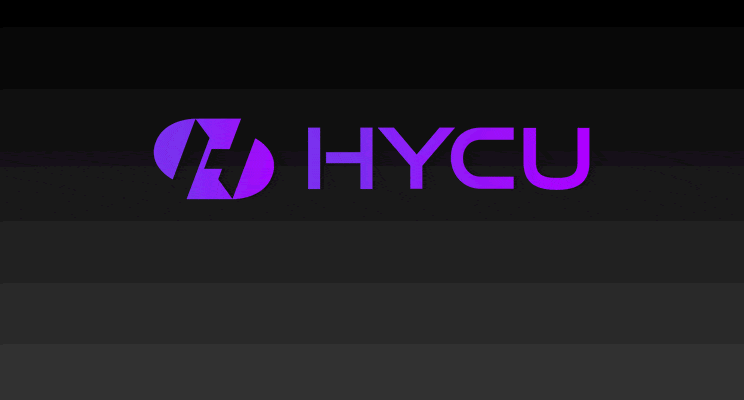 Data Resiliency without Constraint
The applications that run your day-to-day need simple, flexible, secure backup. Backup that unlocks data mobility and control on a granular level. Welcome to HYCU Protégé.
From on-premises to the public cloud, we've built platform-specific integrations for your key workloads. Move your applications, containers, and VMs freely between on-prem and cloud services, all while backing up to air-gapped, immutable cloud storage.
HYCU exists to build a safer world by helping organizations control their workloads—and thrive in the multi-cloud future.
Built for your tech stack
HYCU was purpose-built to natively integrate with your platforms of choice. We're the only BaaS provider that effectively spans on-prem, cloud, SaaS apps, and native apps.
Engineered to be shockingly simple
Our true cloud-scale architecture eliminates unnecessary sizing to deliver exceptional ROI and give you complete control of your data and where it lives.
Designed for the people behind the data
With HYCU, you and your business are up and running in minutes: 1 click to back up, 2 minutes to recover, 3 minutes to deploy.
Download the HYCU Infographic HYCU Infographic